About the Event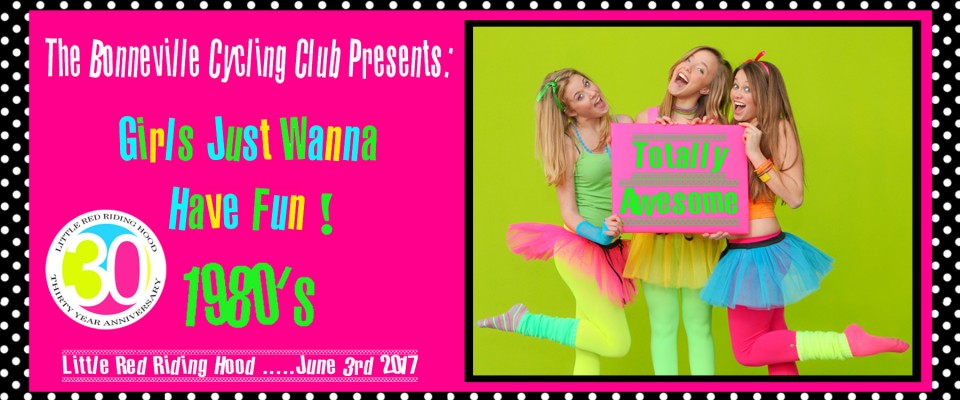 Little Red Riding Hood is an annual women's-only ride featuring 3,500 cyclists. Little Red Riding Hood is a fully supported, non-competitive, women only cycling event. With 27, 36, 50, 70 and 100 mile distances, there is a ride for everyone.
The Bonneville Cycling Club (BCC) organizes the Little Red Riding Hood Bicycle Ride and is dedicated to raising money in the fight against cancer in women. BCC is a non-profit organization dedicated to providing education and riding opportunities for everyone from novice recreational riders to riders training for LOTOJA.
This ride requires a significant volunteer effort to make it safe and successful.  Please consider helping out if you can, and plan to have a buddy with you.
 The Bonneville Cycling Club, Bridgerland Amateur Radio Club, and Cache County ARES, thank you for your interest in supporting this event!
---
2017 Volunteer Resources  
*UPDATED 5/26/2017*
For 2017, find the Volunteer Event Guide, course maps, assignment sheets, and more at this link:  LRRH_2017 Documents Folder
Please review the Event Guide a few days prior to the event.  Ask your team leader directly or email us if you have any questions at:  

Please bring a copy of the assignment sheets, maps, and event guide with you to the event.  Make sure you know what is expected of you!
---
How to Get Involved
Amateur Radio Operators are needed to provide logistical, sag, and first aid communications support as more than 3000 women on bikes make their way around Cache Valley.  This is a great event to get involved with and it raises money for Cancer research.
Volunteer Recruitment Status:  OPEN
We need BARC club members and other amateur radio volunteers for the following jobs:
Aid Station Communications

Provides communications support for the aid station volunteer teams

SAG (Support and Gear) drivers* and communications

Patrols routes assisting with minor bicycle repair

Shuttles cyclists to Aid Stations

Provides on-course communications

Medical

Provides emergency medical support on-course* and at aid-stations

Must provide proof of current medical certification (MD, EMT, Ski Patrol, etc.) for liability purposes

This job does not require an Amateur Radio license but is preferred for quick dispatching
Instructions
Go to this page to sign up: Volunteer for Little Red (before you do, read the instructions below!)
On the Volunteer Sign Up page:

Click the big, red, signup button.


 

Find and select the BARC (All Day) option.  If you select something different, your registration might get lost and we won't know that you want to help!

If you are signing up for SAG, find and select the SAG Driver option.
Fill out the bottom section of Registration Information completely!  Use your best, most, checked email address.
Add a comment for what role you would like to have. This will help us make assignments more quickly.


(e.g. SAG, Medical, Rest Stop, Sweep, Morning/Afternoon only, etc.)



Select whether or not you are a BARC member.


For this form, if you are volunteering through BARC, then you must select YES, even if you are not a HAM Radio volunteer.



Accept the Liability Waiver and sign the form as indicated.
Click Signup to Volunteer.
Check your email inbox for a confirmation message.

If you are a member of BARC please also sign up here: BARC Online Activities Signup

This  so that we know:

What radio equipment you will be have/need
Get entered into the BARC end-of-year drawing for prizes
Get credit if you are working on your ARES certifications

On Thursday, June 1st at 7:00 pm*, we will hold a training briefing.  All volunteers are strongly urged to attend.

This briefing is to provide both novice and veteran volunteers of this event with the latest information regarding course changes, areas of concern, volunteer deployment, etc.  Being present to receive this information can be critical to being successful at your assignment.
*Date and location are subject to change, any changes will be announced at least two days in advance.
Cache County Sheriff's Office, 3rd Floor Room 2 1225 Valley View Dr # 200 Logan, UT 84321 Map: 
http://g.co/maps/t9sz8
 Please let us know via email at 

  if you have any questions or problems registering as a volunteer.
---
Why BARC Supports Little Red Riding Hood
#1: Helping the fight against cancer in women
 Note: All donations to the Huntsman Cancer Foundation will be earmarked to directly fund breast and ovarian cancer research.
#2: Emergency Communications Training
There is almost no better practice available for disaster EmComm operations than a live sporting event!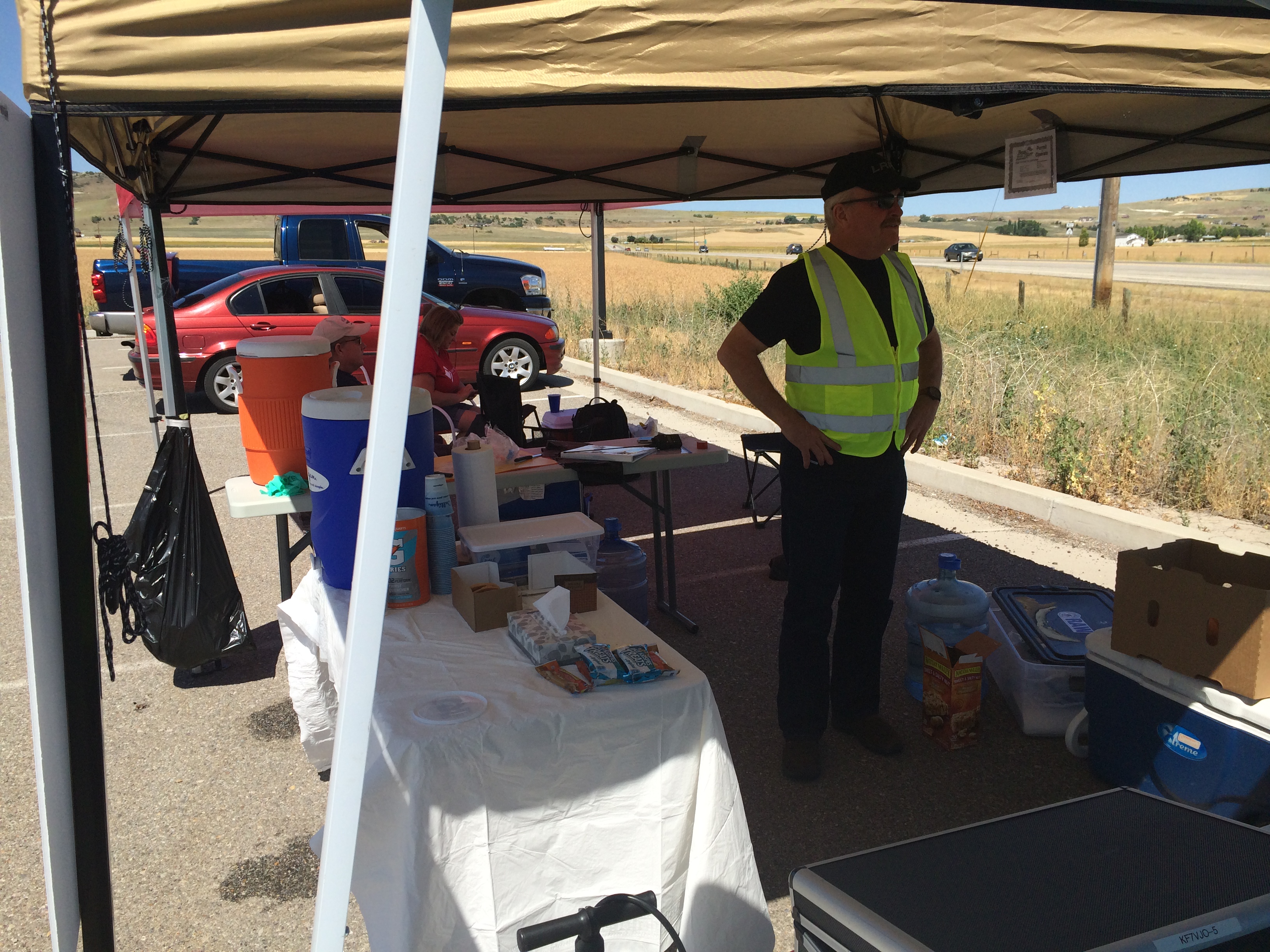 Events like Little Red riding Hood allow BARC members to gain practical experience with EmComm operations to keep our skills sharp!
Equipment is put to the test every year to keep it running well and to keep improving it.  Each time a Cache County ARES member deploys, he or she gains valuable experience on what works well, and what doesn't.  We must be ready for the unexpected, the unusual, and also the unreasonable: tired, thirsty, hungry cyclists!